 REDI to Support and Serve

CUSTOM DEVELOPMENT SERVICES
We have an established record for creating intuitive, practical and affordable solutions for legal, law enforcement and judicial/quasi-judical sector clients. Desktop applications, iPad apps and web integration.


There are instances where our client may have additional requirements and would like to tweak or add new features to our REDI 2 GO solutions. You don't have to wait to see if this will be included in the next version of the product! We will work with you and customize these to meet your specific needs.

SUPPORT &
RELATED SERVICES
We are here to help. This includes, and is not limited to, these services:
- Training
- Data migration
- Document conversion
- Documentation
- Process/Protocol Development
- Server Set Up
- Hosting

Unique background makes us REDI to effectively collaborate
REDI Analysis brings a unique combination of knowledge and experience. Our background includes leading large complex criminal cartel cases at the Competition Bureau. We have been part of public and private sector litigation teams working on a number of high profile, multi million dollar files. We have worked with our adjudicative clients and have a strong understanding of business activities and supporting processes.
We have solutions already in our Tool Bag
A proven development approach
An innovative, reliable and cost effective techology platform partner
With over 20 years of experience developing solutions for this market, our focus has been on designing, fine tuning and optimizing our solutions to address specific business needs. We are able to reuse and recycle aspects of our solutions and they serve as a starting point when modifications are needed. Have these routines and solutions in our Tool Bag. This also enriches our discovery and requirement definition process as our clients can "kick the tires" and examine real and practical examples.
We take an iterative approach to building a solution. What does that mean? Simply put, we don't just take your requirements and walk away and build an application. We strive to solicit feedback and collaboration throughout the process. We meet with you to establish the scope of the project. Then we use our Tool Bag and prototype solutions to drill down and disect the various work flow processes, data elements and data structure relationships and to apply business rules. Next, we develop prototypes which are used to continue development. Support via user acceptance testing and, in some instances, piloting, results in intuitive solutions where our client's have been engaged and are proud and excited to take ownership of the end product.
We have been developing these solutions for the last 20 years using the FileMaker platform. We have benefitted from the company's committment to innovation and have leveraged versions from FileMaker 3 to the current version, FileMaker 16. They have been an excellent partner and continue to provide us with tools we can use to meet the demands of our clients and, in fact, take leadership in meeting these needs.
Strategic Advantage, Collaborative Analysis, Cost Effective
Get all your case documents in one location, multi user, desktop and iPad app. Turn Information into Evdience.
Practice Management software to track your case and related information. Time tracking, billing, document management and scheduling
Matter tracking, hearing scheduling, efiling, document management, reporting, electronic hearings and more
We offer customization services to our REDI 2 GO solutions but also build custom applications.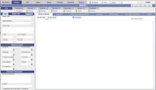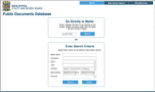 Team Up with REDI and the FileMaker Platform
We have been developing FileMaker solutions for over 20 years. We can work with you to transform your business. The FileMaker Platform is simply powerful software to create custom apps that work seamlessly across iPad, iPhone, Windows, Mac and the web.